Hello all,
I am posting this for anyone that does'nt want to tackle or have the time to do body work.
If anyone has a truck they want different or just a mod, let me know.
I have time because I'm disabled but I can still use my hands very well.
If you want proof, go to my thread "MY KNIGHT HAULER IN PROGRESS".
I stretched the sleeper, and scince then I've cut the hood.
I will also build the whole truck if that's what you want, just supply everything you want on
your truck.
I will also build trailers if you want.
I will not rush on the work because when you get it back, I want you to be pleased.
If you have any questions, you can send me a PM, or e-mail me.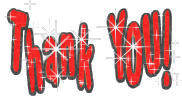 Big John