Hi All
I have been away for a while due to real world stuff, RC shows etc. However now that most of the UK shows are over it is time to get bacxk to building.
Now that I have nearly finished revamping my Volvo I needed a new trailer so decided on a four axle steerable low loader. I wanted to use the double wheels so had to work out a way of making them steer.
I have been experimenting so the following photos show it as very rough and things like the main chassis rails will be replaced as they look a bit like swiss cheese at the moment from adjusting things. :ymblushing: :ymblushing:
Once i am sure it is correct i will make some clean ones. Like wise bolts have no nuts on etc for ease of taking it apart.
Anyway, here are some photos of the rear unit as it will be, there are no steering linkages yet as i want to make it run off one servo and be controllable.
I am waiting on a few more parts to arrive at the moment so i will post more as i get them.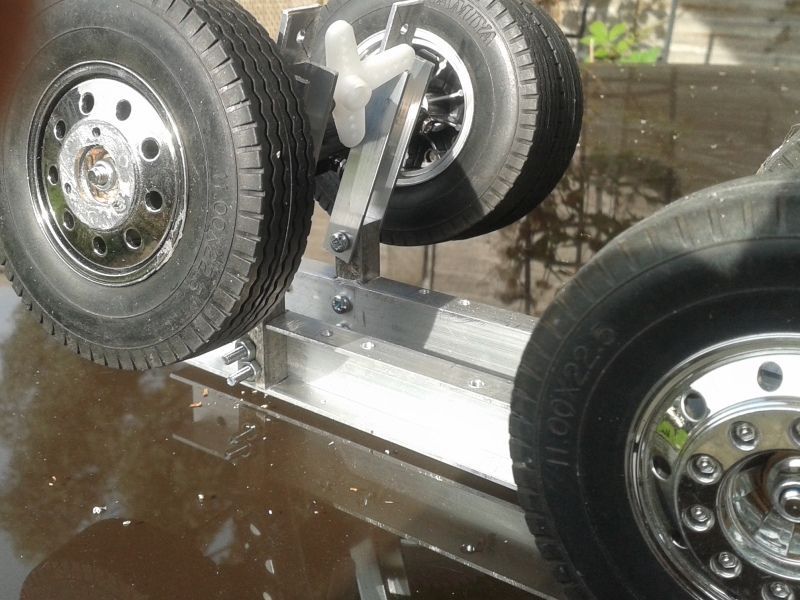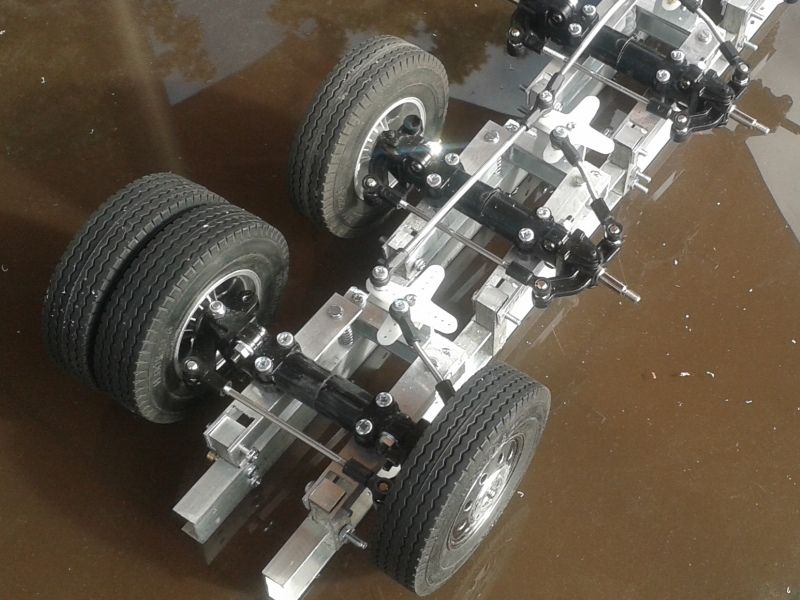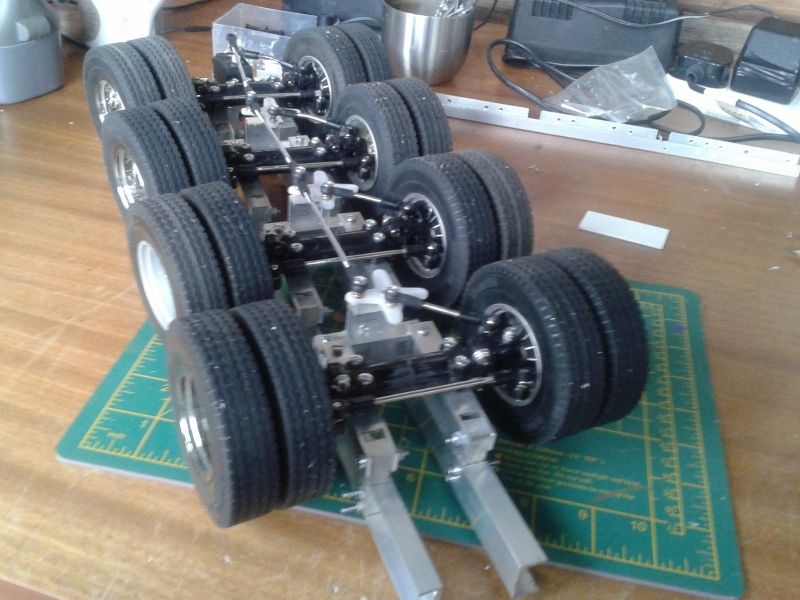 This is where I am up to will post more as build progresses
John
John